CHIC Outdoor Furniture in Time for Spring!
This post may contain affiliate links, meaning, at no cost to you, I will receive a small commission if you make a purchase through the link - please see my full disclosure policy here.
Yesterday was a BEAUTIFUL day (where I'm at), but it's supposed to get cold again later this week. While I am not looking forward to hot summer days (it gets really hot here), I am waiting for that perfect spring weather to arrive, where we can just hang out on the patio, fire up the grill and entertain friends outdoors. We sort of remodeled our outdoor patio two years ago…I say "sort of" because it's not all complete yet. I feel like we haven't really gotten a whole lot of use out of our patio as I would've liked.
Well, I was browsing around Target earlier today, and I spotted an incredible collection of outdoor furniture. Target does not fail to impress and continues to surprise me with new, refreshing home decor items from furniture to lighting to rugs to seating sets. They all just looked amazing to me and made me want to buy all of it. Is it too early to switch out my patio furniture that's all less than two years old? Lol. There was this one piece of furniture, an egg-shaped chair, that you saw in the first photo that immediately caught my eye. I think it caught a lot of people's eyes because I had to wait in line to test it out. I thought the entire collection was so unique and would look fabulously chic in someone's (my) outdoor space! In all honesty, any of these pieces of furniture would look amazing indoors as well. This specific collection is called the Southport collection, which is part of the amazing line that's none other than Opalhouse.
Check out the collection below! I really think these pieces could transform a patio or deck into a resort-like outdoor space!
Southport 5PC Patio Conversation Set in Linen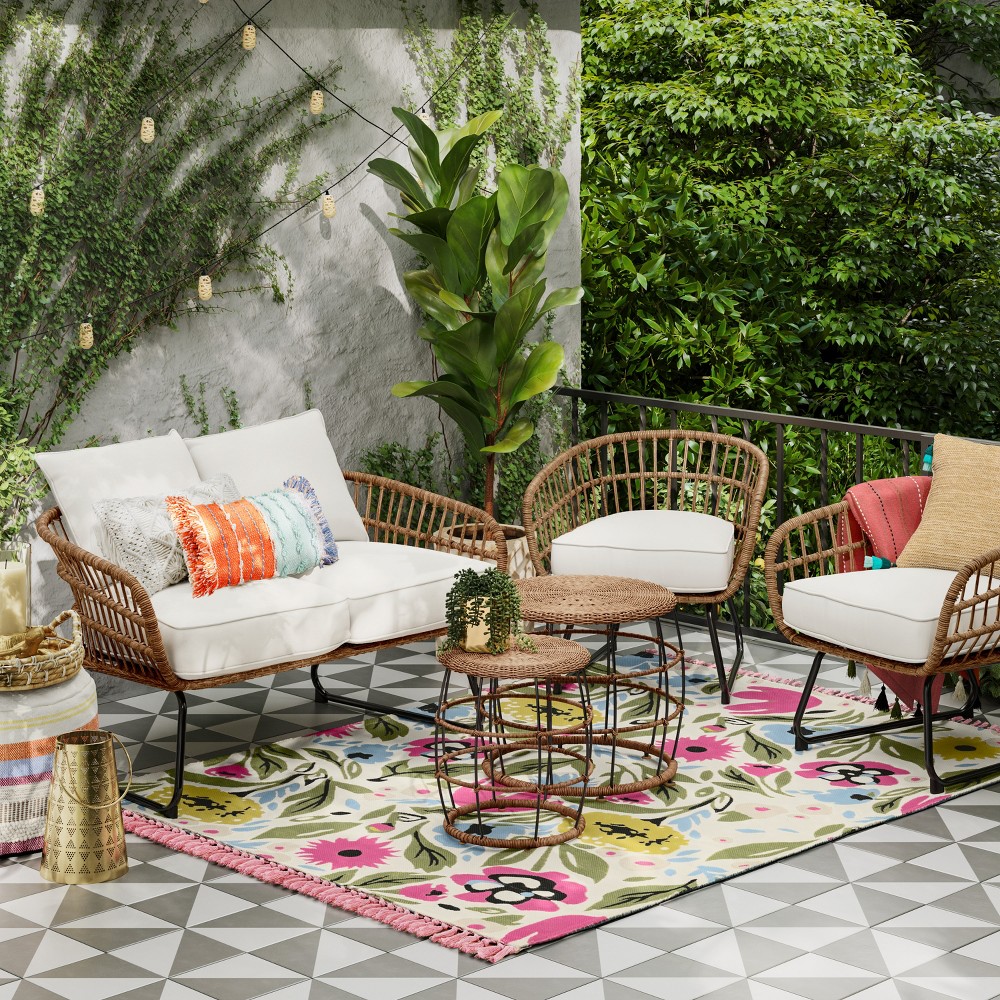 Southport Patio Egg Chair IN Linen

Southport 4PC Patio Set in Linen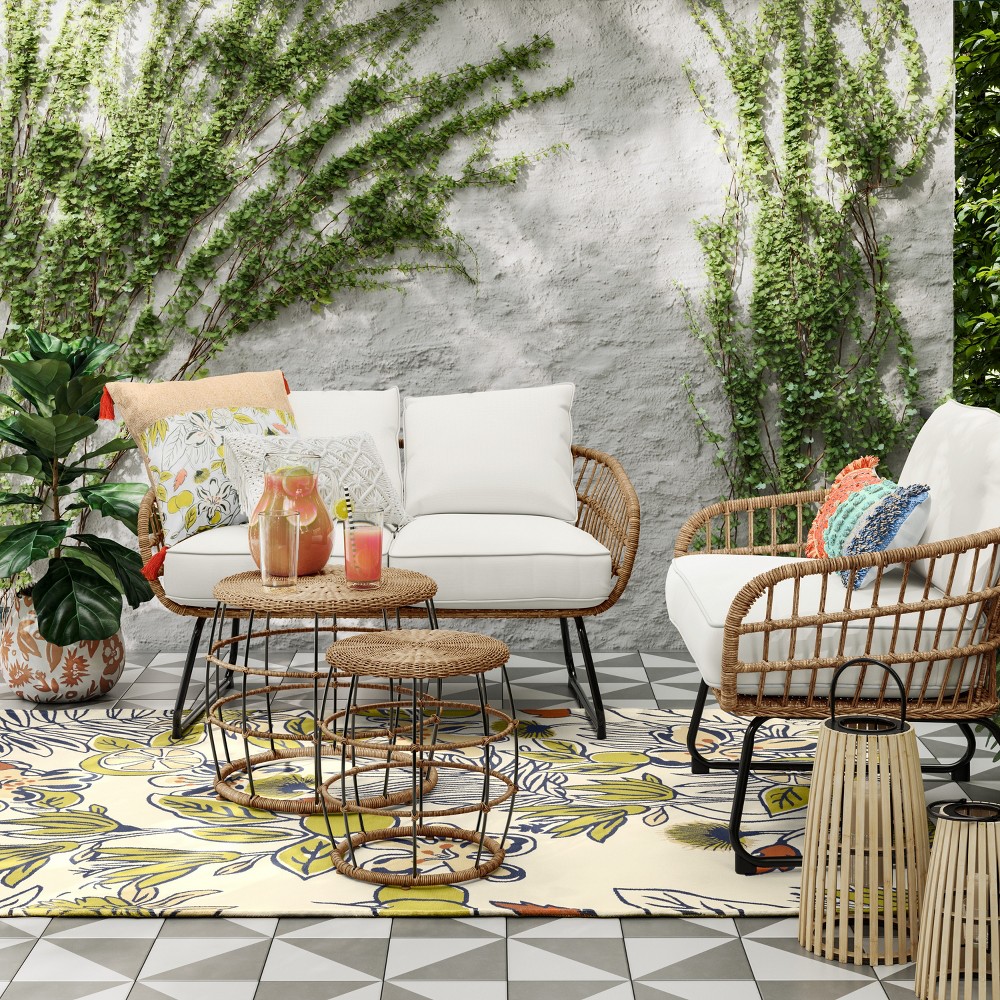 Southport 5pc Patio Dining Set IN Natural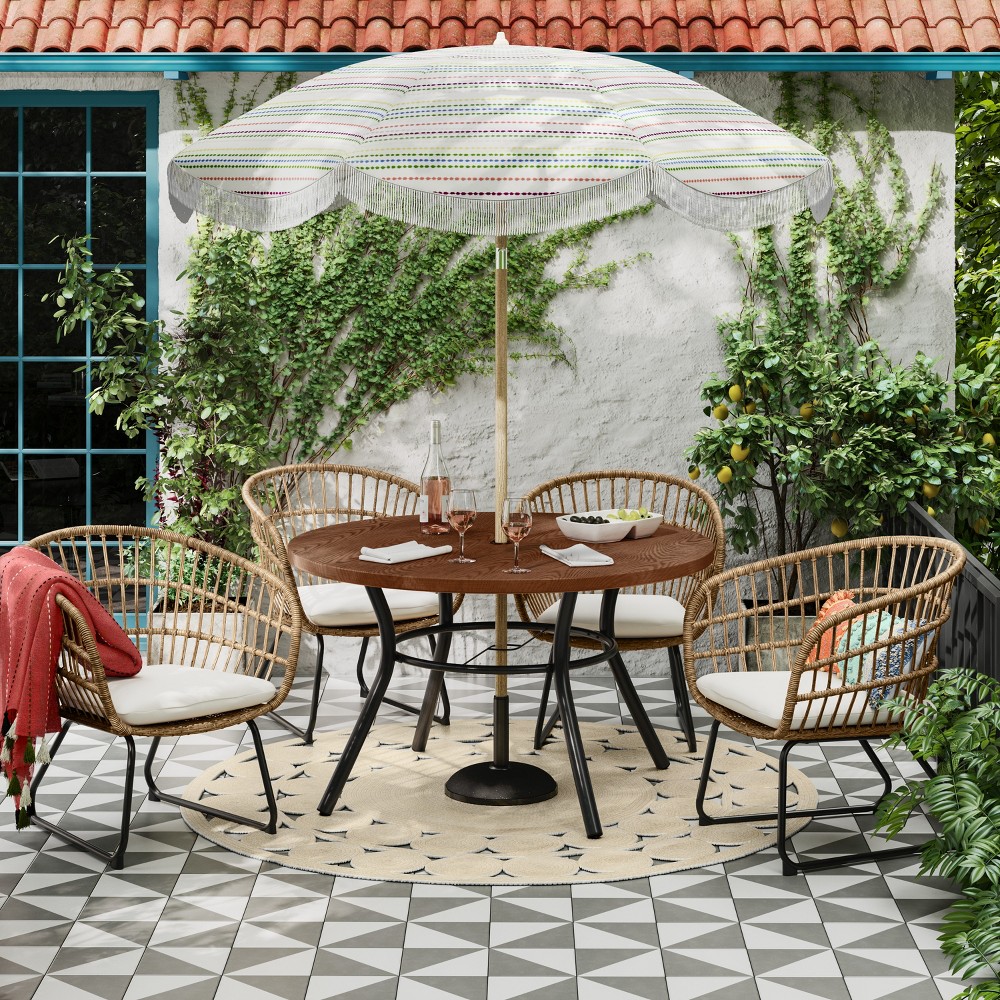 Totally LOVE this colorful scalloped umbrella!!
Thank you so much for reading!